Beginners Class Fall 2019 (Tech)
Image: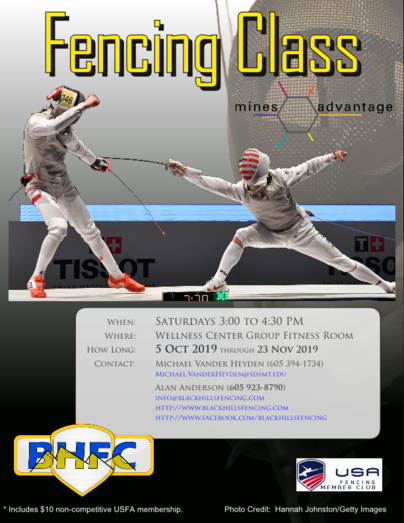 End Date:
Sat, 11/23/2019 (All day)
Location:
Newlin Wellness Center Fitness Room
This class teaches the fundamentals of the Olympic-style fencing to college students in cooperation with the Wellness Center. This class is free for any Tech students, and it meets on Saturdays for 8 weeks. All instruction and equipment rental is provided, so you just need to show up with your enthusiasm. Fencing is a life-long sport that challenges both your body and your mind, and it is an excellent break from homework. Class size is limited. Non-students are welcome on a first-come, first-served basis if there is room; however, the normal class fee will apply.